Parliamentary committee tours Commission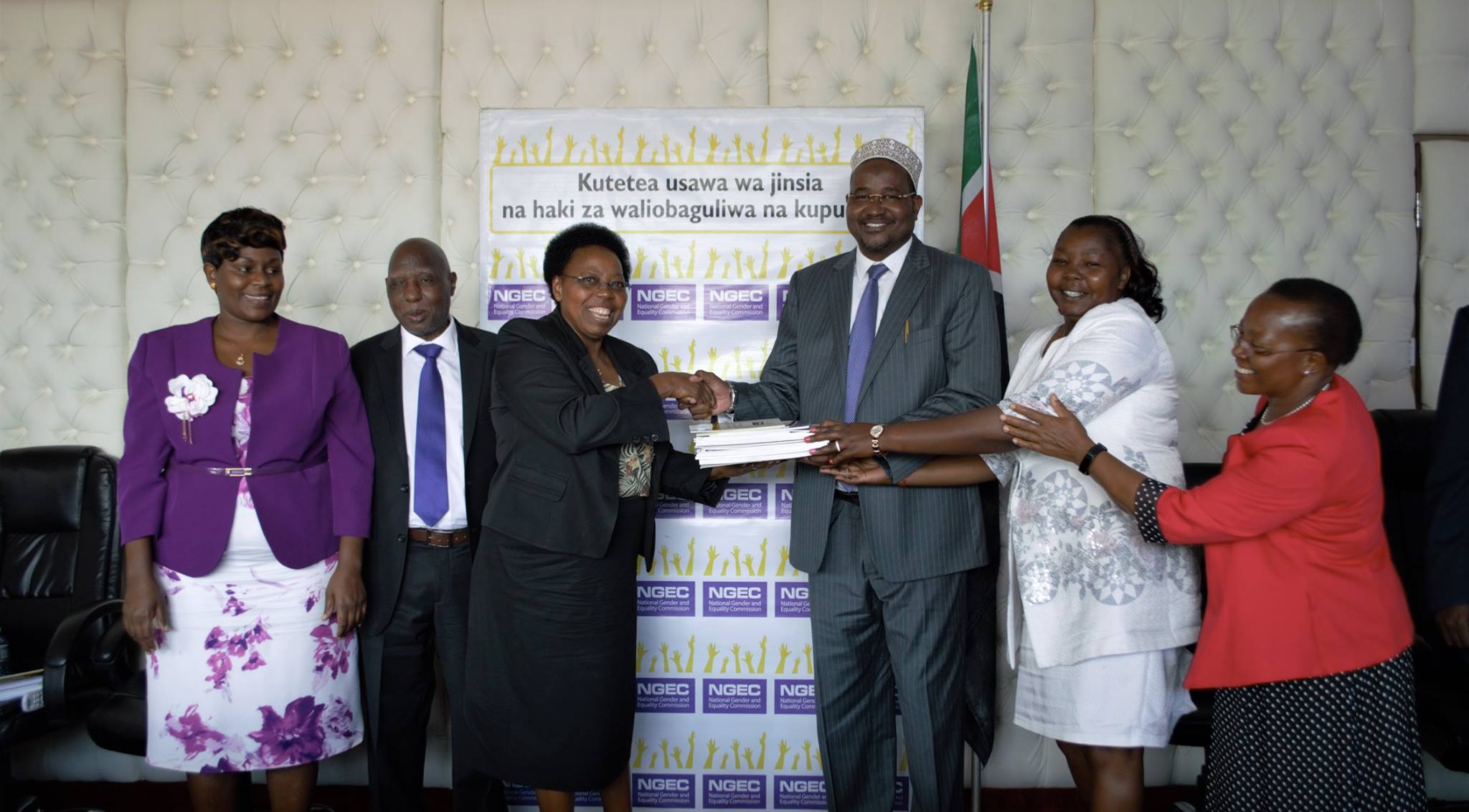 The Parliamentary departmental committee on labour and social welfare visited the Commission in a series of high level engagements strategy planned by the Commission. The Committee chaired by Bura Legislator Hon. Ali Wario receives reports from the Commission and is responsible for budget allocation to the Commission. For the first time, the committee toured the Commission with a view of getting a deeper understanding of the Commission's work and interventions
During the 3-hour meeting that was preceded by a guided tour of the Commission's departments, the Committee was taken through a presentation of the Commission's work for the last seven years detailing achievements, challenges and opportunities.
Chairperson Dr. Joyce Mutinda made a strong case to the Committee to consider increasing the budgetary allocation, referring to the article 249 of the Constitution of Kenya 2010 that obligates parliament to allocate adequate funding to constitutional commissions and independent offices.
Committee Chairperson Hon. Wario expressed his delight at learning of the Commission's broad mandate and pledge his committee's support in promoting substantive equality at all levels touching on all special interest groups as well as pushing for increased budgetary allocation.