CS Betty Nyabuto : Inclusion key to success of Devolution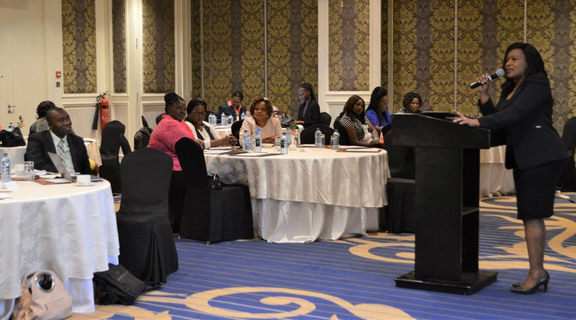 The Commission is calling on elected leaders at the county level to promote gender equality and inclusion of Special Interest Groups (SIGs) in political decision making for the success of devolution.
Speaking during a meeting with Chairpersons of County Assemblies' Women Caucus at the Villa Rosa Kempinski Nairobi, Commission Secretary Betty Nyabuto said the Commission is committed to facilitating county assemblies across the country in the development and implementation of policies, laws, rules and administrative guidelines to support substantive equality and freedom from discrimination.
Nyabuto said the Commission was playing a proactive role in ensuring the inclusion of all leaders in the assembly business. Currently the Commission is involved in a public interest litigation where it has sued the County assembly of Nakuru for de-whipping nominated female MCAs.
"Let us ensure the participation of all member within the county assemblies and promote the inclusion of women in political decision making" she said, adding that democracy cannot be realized without gender equality. "Both elected and nominated members of the County Assemblies bring different views, ideas, and perspectives to politics which helps shape the political agenda," she noted.
Photo / NGEC CS Betty Nyabuto address the meeting