People Living with Disability and the Elderly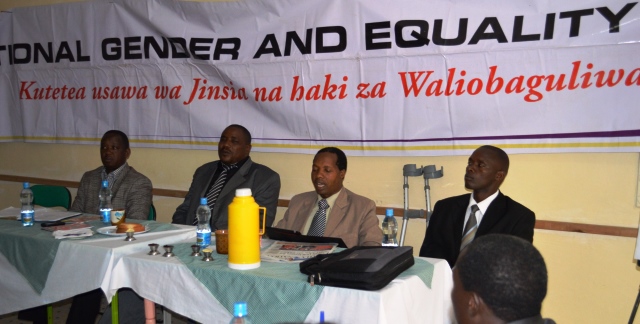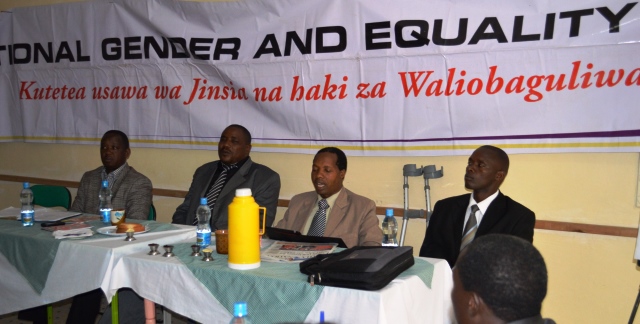 Supporting the Rights of people with disability and the elderly.
NGEC has a mandate to monitor and promote mainstream issues of disability and elderly in governance structures in order to achieve substantive equality and inclusion at all levels. The program systemically addresses discrimination and human rights issues such as participation and marginalisation affecting persons with disability and older members of the society in accordance with Articles 27, 54 and 57 of the constitution and international commitments signed by Kenya.
W have a designation as the monitoring agency under Article 33(2) of the convention on the rights of persons with disabilities (CRPD) in 2014 by the Attorney General of Kenya. The program monitors compliance of the convention by the state and non-state actors and seeks to secure the rights of PWDs as envisioned in the Convention.
Youth Services.
NGEC works with stakeholders to promote progressive realization of the Constitutional rights of PWDs
Coordinates state and non-state actors on disability and elderly issues to ensure participation and inclusion for substantive equality and inclusion
Monitors the compliance in issues of disability and ageing in accordance with the legislation and laws of the country
Conducts audits on the status of disability and ageing for advisories to the government on emerging issues thereof based on evidence
Facilitates public education programmes & engagements in promoting inclusion and participation of vulnerable groups in their own programmes
Reviews proposed legislation to ensure conformity and compliance to human rights principles and standards on disability and ageing as prescribed by the Constitution